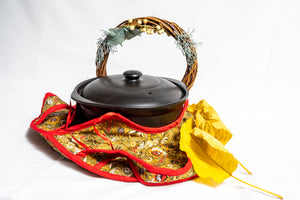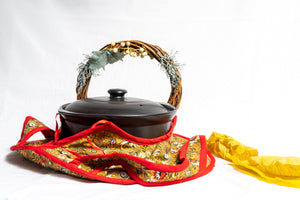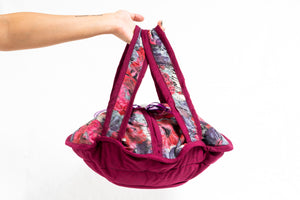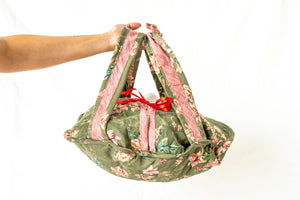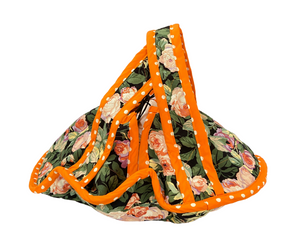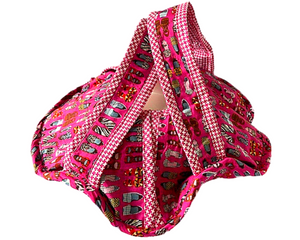 Description
Bring your A-game to the next pot luck.
Insulated to keep hot food warm and cold food cool. It allows you to bring your dish in this carrier with style. When placed on the table, it serves as an attractive mat to highlight the proud chef's dish! Bring your dish to your next potluck party in style.  It is easy to place your dish in when ready for use and when not in use, it folds up just as easily for storage.
Made from natural European linen and quilted for better insulation, each has a drawstring closure for the perfect fit. It is fitted with two handles in matching fabric for a sturdy hold.
These come in many assorted patterns or single pattern designs. From checks to stripes to florals; there's a style for everyone!  
Features
Material: Cotton
Fully padded for insulation
Draw string closure
Dimensions: 45 cm diameter
Handle: 6.5cm (W) x 52 cm (L)
Every piece is individually handcrafted. No two pieces are identical. Variations from photo may be expected.
All products are made from fabric with a pattern repeat design. This means the design feature on each item will vary.
Care Guide
Machine wash at 30 degrees in a mesh laundry bag.
Machine dry at lowest heat setting or lay flat to air dry.
Delivery
Ready to dispatch in 5 business days.
Free domestic shipping for orders above S$100.
Please view our Shop Policies for any returns and exchanges.