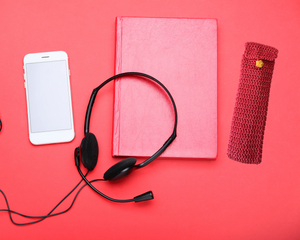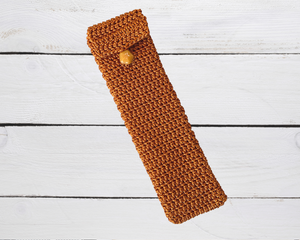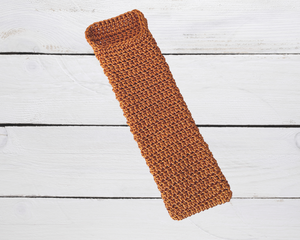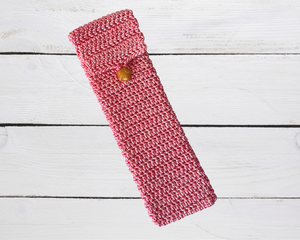 Handcrafted Pen Pouch and Sleeve for up to 3 pens | 2 in a pack
Description

This handcrafted crochet pen pouch or sleeve is excellent for protecting your precious sentimental pens from unwanted scratches and marks.  For creatives who need to carry multiple pens, markers or colored pencils for that moment of inspiration, this pouch/ sleeves is a must-have. Keep it in your bag for easy access to your writing tools while on-the-go to capture life's more inspirational moments.
Great gift for writers, creatives or students or anyone who wants a set of writing tools at easy access.
Features
Material: Polyester
Dimension: 5 cm (W) x 15cm (H)
Every piece is individually handcrafted. No two pieces are identical. Variations from photo may be expected.
Care Guide
Machine wash at 30 degrees in a mesh laundry bag.
Machine dry at lowest heat setting or lay flat to air dry.
Delivery
Ready to dispatch in 5 business days.
Free domestic shipping for orders above S$100.
Please view our Shop Policies for any returns and exchanges.