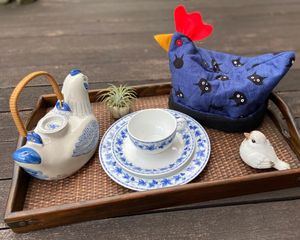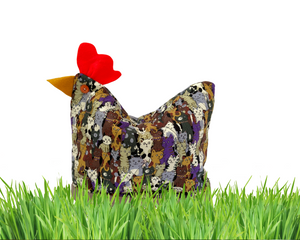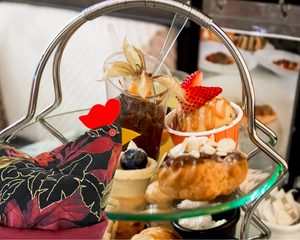 Farmhouse Chicken Tea Cosy
Description
Enhance Your Tea Time Experience with Our Farmhouse Chicken Tea Cosies! Each of these charming cosies is meticulously hand-stitched with specially selected European cotton, lined with quilted fabric, and adorned with felt accents. No two pieces are identical, but all are crafted with love and a sense of pride.
Elevate your tea time with these exquisite handcrafted cosies. They keep your tea warm, allowing for uninterrupted conversations with cherished friends. A delightful addition to any kitchen, or a thoughtful gift for a fellow tea enthusiast. Share the warmth and make someone's day extra special with this perfect, heartfelt gift!
Features
Material: 100% Cotton, accented with felt
Inside Fill: Quilted polyfill lining
Dimensions: 26cm (W) x 21cm (H)
Every piece is individually handcrafted. No two pieces are identical. Variations from photo may be expected.
All products are made from fabric with a pattern repeat design. This means the design feature on each item will vary.
Care Guide
Machine wash at 30 degrees in a mesh laundry bag.
Machine dry at lowest heat setting or lay flat to air dry.
Delivery
Ready to dispatch in 5 business days.
Free domestic shipping for orders above S$100.
Please view our Shop Policies for any returns and exchanges.