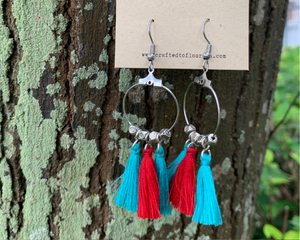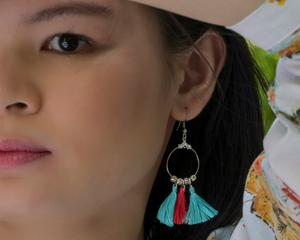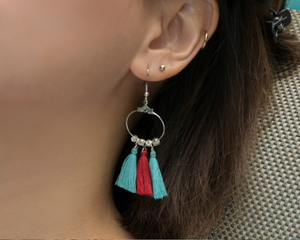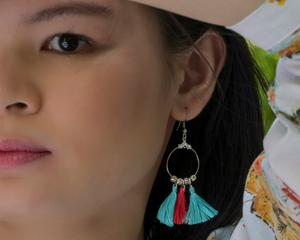 Aztec Red & Teal Ocean Earrings by #daughtersofcambodia
Description
Introducing our Vibrant Artisan Earrings: A Splash of Color for the Stylish and Confident! These exquisite pieces are designed to captivate and elevate your look, whether it's a casual get-together or a virtual meeting on screen.
Immerse yourself in the allure of these lightweight wonders that promise to bring sparkle to your every glance. Paired effortlessly with jeans or to add a pop of personality to your work ensemble, these earrings are the epitome of versatility. Transition seamlessly from office hours to a night out, as they infuse instant elegance and glamour.
Each pair is a testament to craftsmanship, imbued with the unique touch of our talented artisans. Embrace the subtle variations that make them truly one-of-a-kind. For your comfort, the earring hooks are thoughtfully crafted from nickel-free stainless steel.
But these earrings are more than just accessories - they are a symbol of empowerment and resilience. Handcrafted by remarkable women who've overcome immense challenges, your purchase supports their journey towards dignified employment. Make a powerful statement today; wear with pride, knowing you're contributing to a brighter future
Features
Materials: Cotton colored threads on nickel-free stainless steel hooks
Dimensions: 3cm (W) x 6.5cm (H)
Every piece is individually handcrafted. No two pieces are identical. Variations from photo may be expected.
Delivery
Ready to dispatch in 5 business days.
Free domestic shipping for orders above S$100.
Please view our Shop Policies for any returns and exchanges.