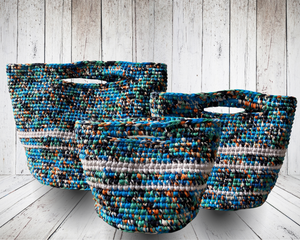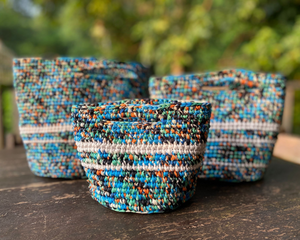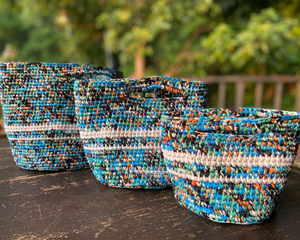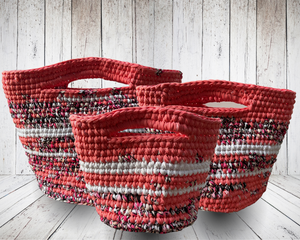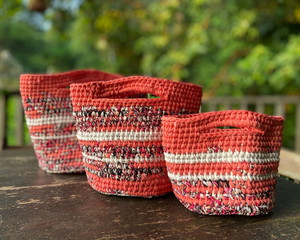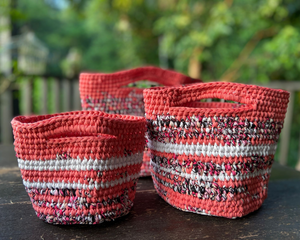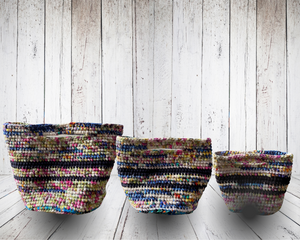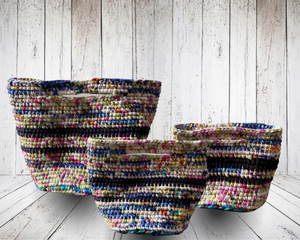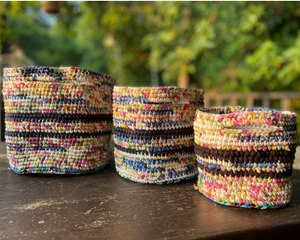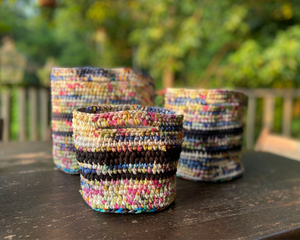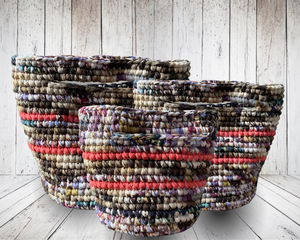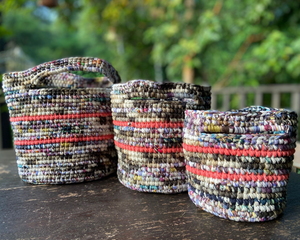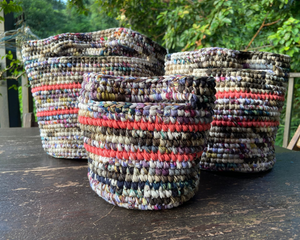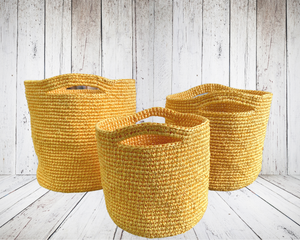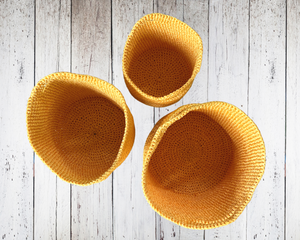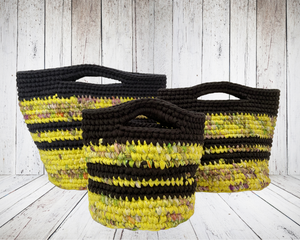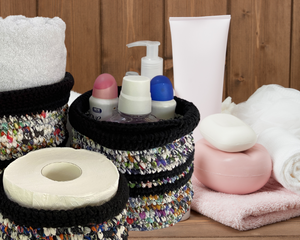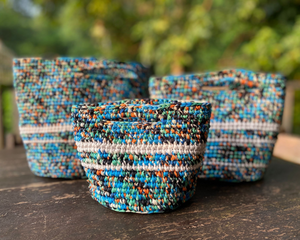 Nesting Multipurpose Baskets | 3 in a set
Description
These hand woven crochet multifunction nesting baskets are purposeful to have around in the house. They are intricately crocheted from hand woven jersey fabric with all joints concealed. They can be used in the bathroom for holding all your essentials from skin care bottles to towels and toilet rolls. Or used for closet, pantry, dresser, bookshelf organising. They can also be used as plant holder anywhere in the house where you need a touch of nature. It is also useful in the kitchen for utensils or whatever you want.
Basket is  sturdy and flexible; its handle edges can be easily folded down as a storage basket and easily flipped up if you need to use it as a basket for porting things around. 
Features
Materials: Upcycled Jersey Yarn 
Dimensions:
32-35cm (W) x 18cm (H), Diameter 20cm (LARGE)
25 cm (W) x 17 cm (H),  Diameter 15 cm (MEDIUM)
20 cm (W) x 12 cm (H), Diameter 13 cm (SMALL), fits one regular toilet roll
Care Guide
Machine wash at 30 degrees.
Machine dry at lowest heat setting or lay flat to air dry.
Delivery
Ready to dispatch in 5 business days.
Free domestic shipping for orders above S$100.
Please view our Shop Policies for any returns and exchanges.