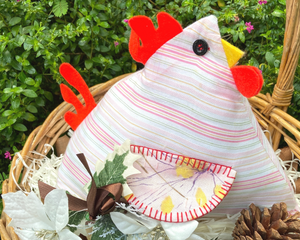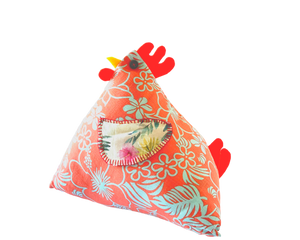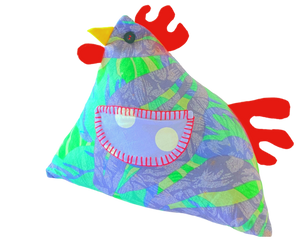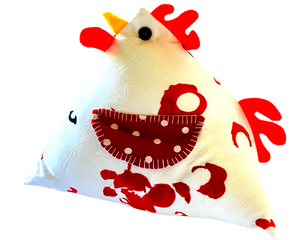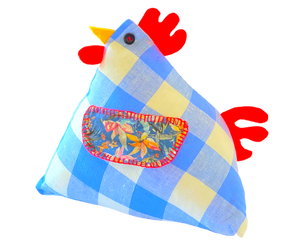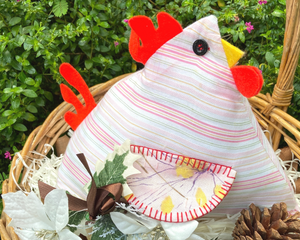 Farmhouse Chicken Doorstop
Description
Let a Joyful Farmhouse Chicken Reign Supreme in Your Home!
Our adorable chickens are meticulously hand-stitched with carefully selected European cotton. Each fabric's colors and prints are thoughtfully paired to bring out the happiness within. Every piece is a unique creation, made with love and pride.
Inside, a filling of pebbles and cotton adds weight, making them perfect door stoppers for any room.
Surprise a friend with this delightful gift, or use it as a versatile gesture for a housewarming party or get-well soon present.
Choose from a variety of designs, each one-of-a-kind!
Features:
Material: 100% Cotton, accented with felt
Inside Fill: pebbles & cotton
Dimensions: 25cm (W) x 20cm (H), triangular base: 22cm (L) x 20cm (B)
Every piece is individually handcrafted. No two pieces are identical. Variations from photo may be expected.
All products are made from fabric with a pattern repeat design. This means the design feature on each item will vary.
Care Guide
Machine wash at 30 degrees in a mesh laundry bag.
Machine dry at lowest heat setting or lay flat to air dry.
Delivery
Ready to dispatch in 5 business days.
Free domestic shipping for orders above S$100.
Please view our Shop Policies for any returns and exchanges.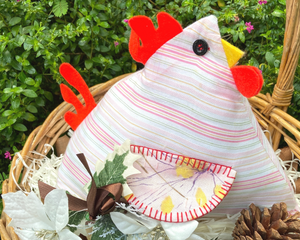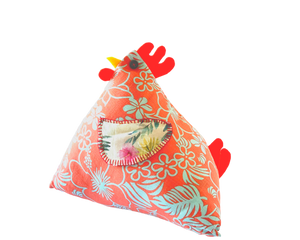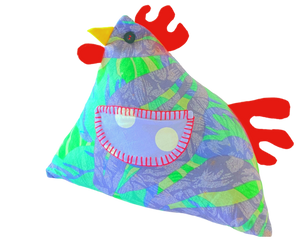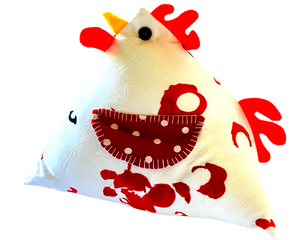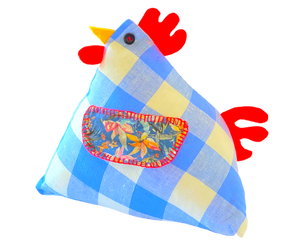 Farmhouse chicken doorstopper
This is really cute and adorable. A functional great gift for anyone with a door