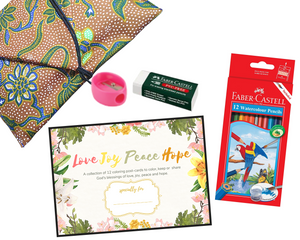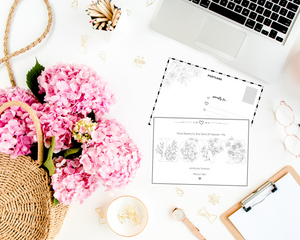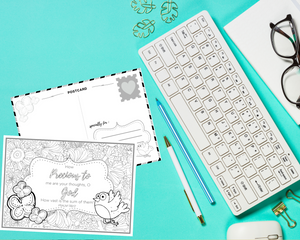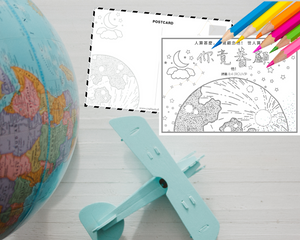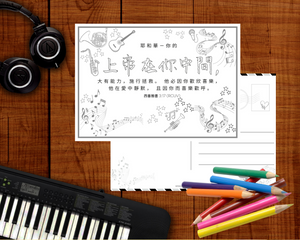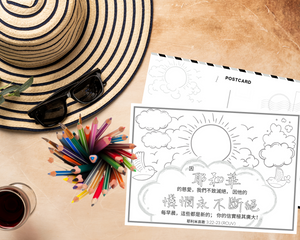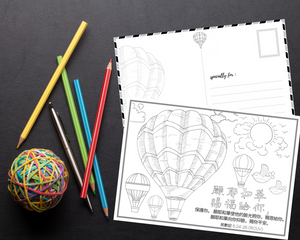 Love Joy Peace Hope Scripture Coloring Cards with Simplified Pouch (English or Chinese) by BBB
Description
This  Love Joy Peace Hope Scripture Coloring Cards Set comprises a pack of 12 coloring cards and 12 watercolor pencils, is a great inspirational gift to extend blessings to those around us. 
The coloring cards feature uplifting verses paired with beautiful illustrations. One side of the card is for coloring and the reverse is for personal reflection or message. The set of 12 cards is printed on heavy 250gsm cardstock, easy to take along for on-the-go coloring inspiration and perfect to give or mail as a greeting for someone special- paying the blessings forward. Available in English or Mandarin.
The water color pencils are simply magical. A touch of water with the brush instantly transforms colors into beautifully spreading water color masterpieces.
Gift a set to bring cheer to someone needing uplifting today!
Features
Simplified Pouch, dimensions 26cm (W) x 18cm (H), comes complete with the following: 

12 Coloring Cards Set, available in English & Mandarin

Dimensions: Size A5 21cm x 15cm
Heavy cardstock, 250gsm

12 Water Color Pencils Set

12 Faber-Castell water color pencils,

water color brush,

sharpener and

eraser.
Variations from photos are expected as every handcrafted pouch  is individually handcrafted, and no two pieces are identical.
All products are made from fabric with a pattern repeat design. This means the design feature on each item will vary.
Bringing Smiles, Binding Hearts, Building Lives (BBB)
A group of ladies have embarked on an initiative, "Bringing Smiles, Binding Hearts, Building Lives" seeking to extend blessings to those in need. They are embarking on blessing homes and centres for the vulnerable, the young, the old and those with debilitating illnesses.  
If you would like to gift a set to bless someone needing uplifting today, please enter  BBB on checkout to ensure that your gift gets delivered to a deserving beneficiary. 
Thank you for journeying with us and may you be blessed by the joy of giving in such a time as this.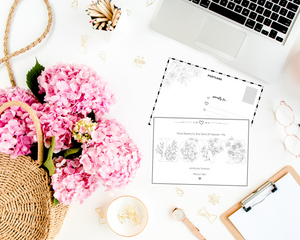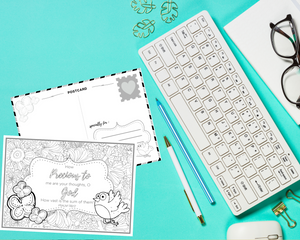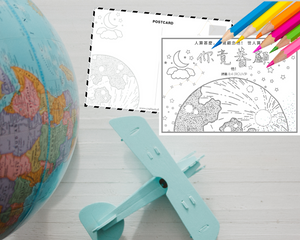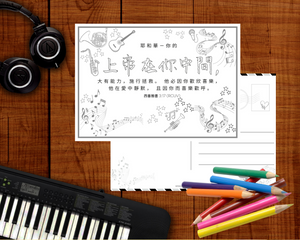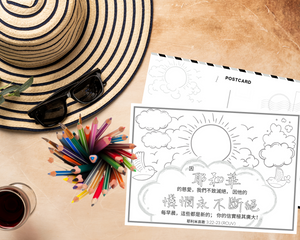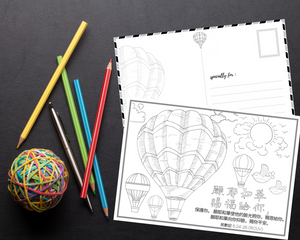 Gift of Colours
Lovely packaged and would make excellent gifts or even for yourself to colour and then gift the cards!
Some small details - sharpeners & stickers
Thank you very much for this initiative to print Scripture cards and present them in convenient easily accessible hand-sown pouches. Many of my friends are getting them for their senior relatives - to provide them with something constructive, beautiful, uplifting and stress relieving to occupy their time which also lift their eyes up to the Lord! Hallelujah! May I suggest that you please
a) provide sharpeners attached with containers to collect the colour pencil shavings so that these do not mess up their work space.
b) either have easily re-sealable Flourish stickers to secure the plastic protective cover OR indicate on the Flourish sticker whether the pouch within hold Scripture cards in English or Mandarin bec we can't open to check without spoiling the seal.
Thank you very much.