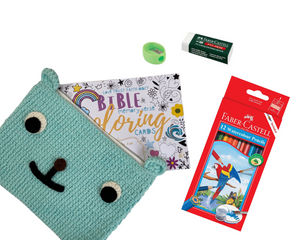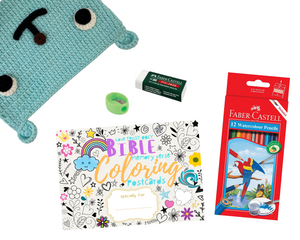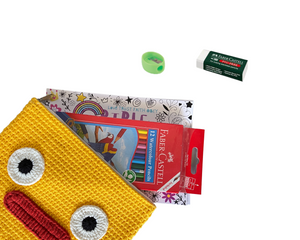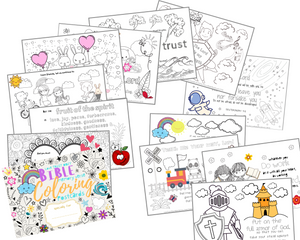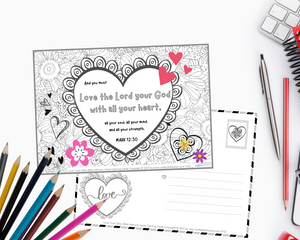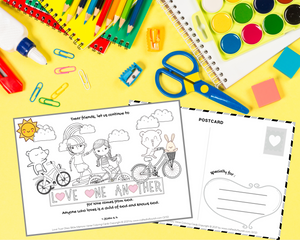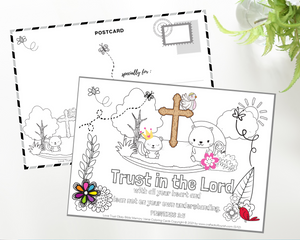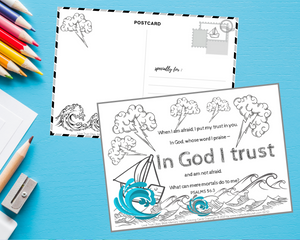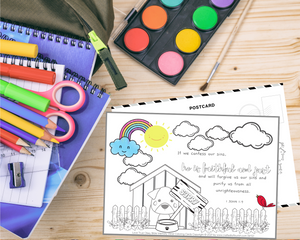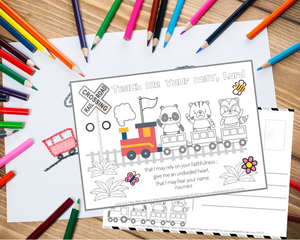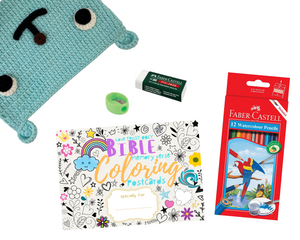 Love Trust Obey Scripture Coloring Cards for Kids with Crochet Animal Pencil Case by BBB
Description
 The Gift-of-Colors Crochet Animal Pouch Set, comprising a pack of 12 scripture coloring cards, a colorful sticker sheet and 12 watercolor pencils, is a great inspirational gift to extend blessings to those around us. 
The scripture coloring cards feature uplifting verses paired with beautiful illustrations. One side of the card is for coloring and the reverse is for personal reflection or message. The set of 12 cards is printed on heavy 250gsm cardstock, easy to take along for on-the-go coloring inspiration and perfect to give or mail as a greeting for someone special- paying the blessings forward.
The water color pencils are simply magical. A touch of water with the brush instantly transforms colors into beautifully spreading water color masterpieces.
Perfect gift for a young Christian. It is also perfect as a befriender gift or for group gifting to  hospitals, children's homes or churches.
Features
Crochet Animal Pencil Case, dimensions 25cm (W) x 18cm (H)
12 Love Trust Obey Scripture Coloring Cards for Kids 

Size A5 21cm x 15cm
Available in English only
Heavy cardstock 250 gsm

12 Water Color Pencils Set

12 Faber-Castell water color pencils,

water color brush,

sharpener and

eraser.
Variations from photos are expected as every handcrafted pouch  is individually handcrafted, and no two pieces are identical.
Care Guide
Machine wash at 30 degrees in a mesh laundry bag.
Machine dry at lowest heat setting or lay flat to air dry.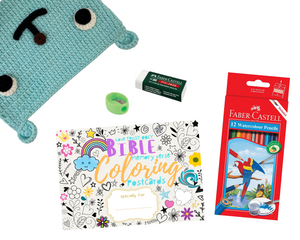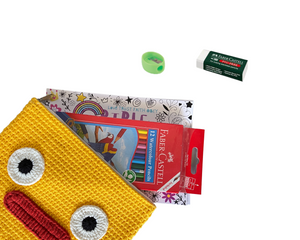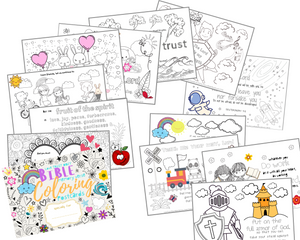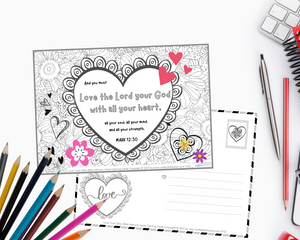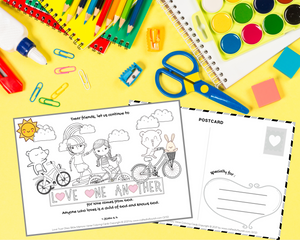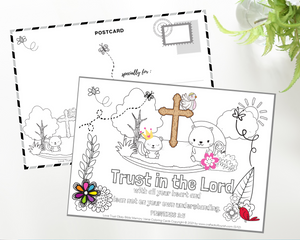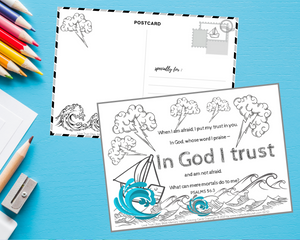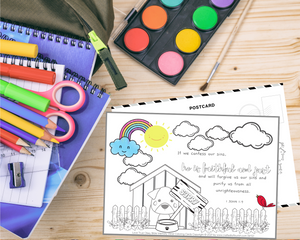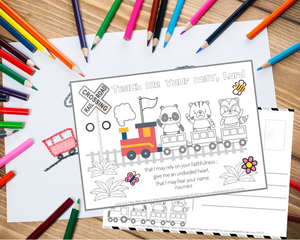 Colour God's World
The Scripture colouring cards are excellent for all ages. Highly recommended gifts at all times. All recipients loved them. Thank you, Flourish!