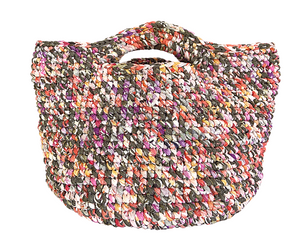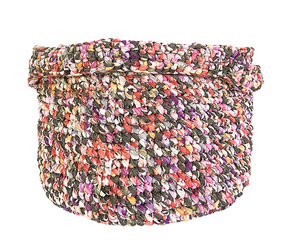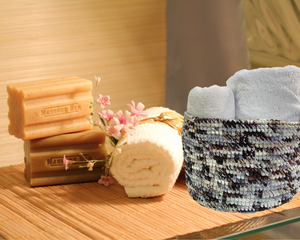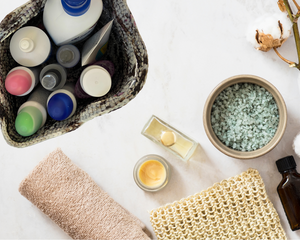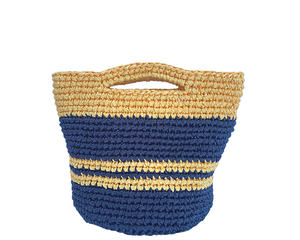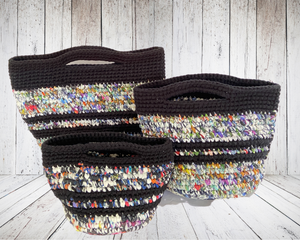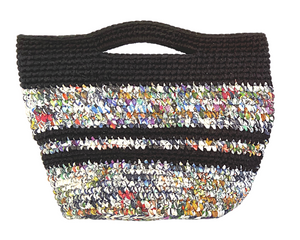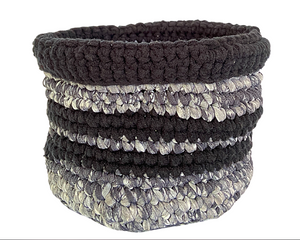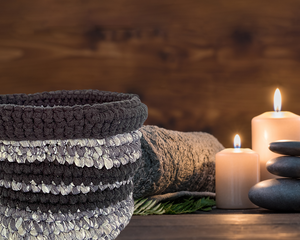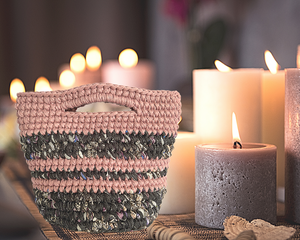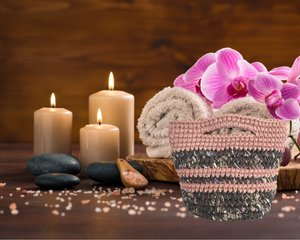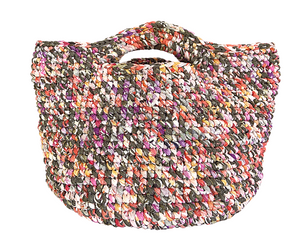 Spa Baskets Multifunction Eco Organiser
Description
Elevate Your Home Organization with Our Hand-Woven Crochet Multi-Function Baskets!
These purposeful baskets are meticulously crafted from hand-woven jersey fabric, with all joints expertly concealed. In the bathroom, they keep essentials organized, from skincare bottles to towels and toilet rolls. Alternatively, they make charming plant holders, bringing a touch of nature into any room. In the kitchen, they're versatile for holding utensils or any other items you may need.
Sturdy yet flexible, the handle edges easily fold down to serve as a storage basket. When you're on the move, flip them up to use as a handy carryall. With these baskets, functionality meets artistry, bringing a sense of order and beauty to your living space.
Features
Materials: Upcycled Jersey Yarn
Dimensions:
32-35cm (W) x 18cm (H), Diameter 20cm (LARGE)
25 cm (W) x 17 cm (H),  Diameter 15 cm (MEDIUM)
20 cm (W) x 12 cm (H), Diameter 13 cm (SMALL), fits one regular toilet roll
Care Guide
Machine wash at 30 degrees.
Machine dry at lowest heat setting or lay flat to air dry.
Delivery
Ready to dispatch in 5 business days.
Free domestic shipping for orders above S$100.
Please view our Shop Policies for any returns and exchanges.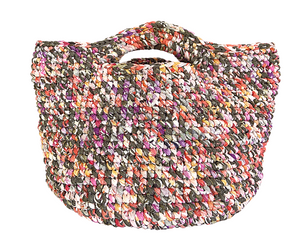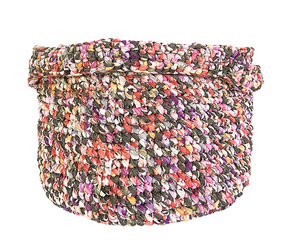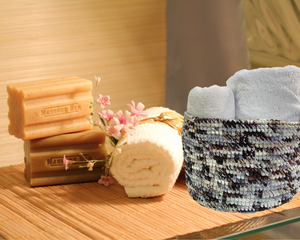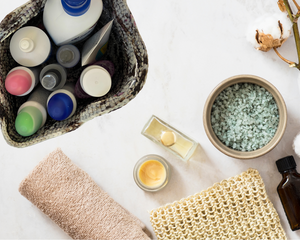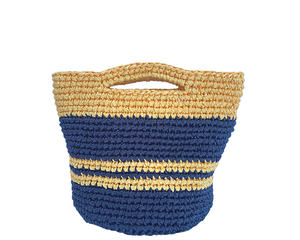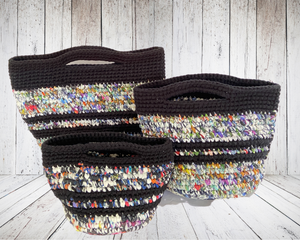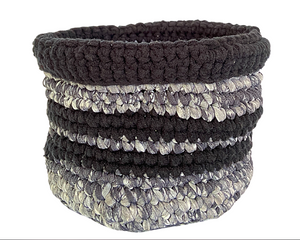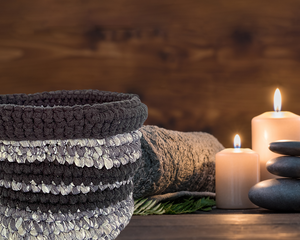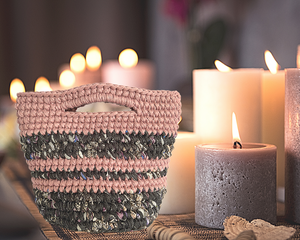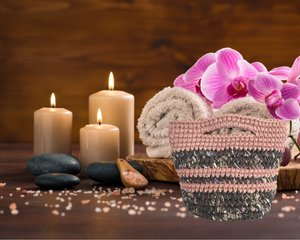 Beautifully handcrafted and functional!
These are very high quality and sturdy - I use them to store soap bars and other knick knacks around the house. They liven up a space and are so pretty. Bonus - the proceeds go to a good cause.
Multicoloured spa basket - a personality of its own!
Good quality - very hardy and unique looking