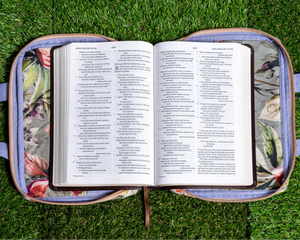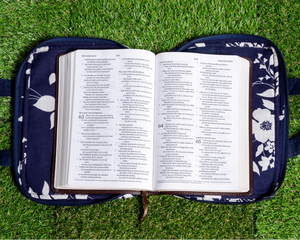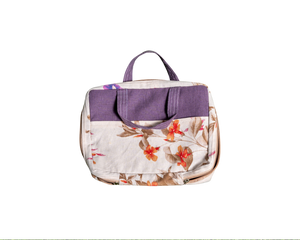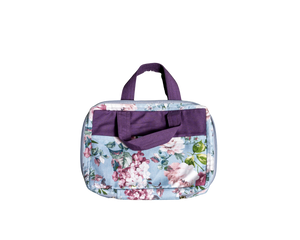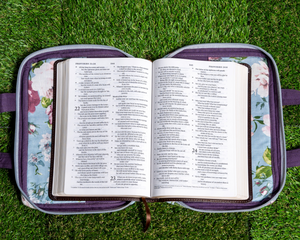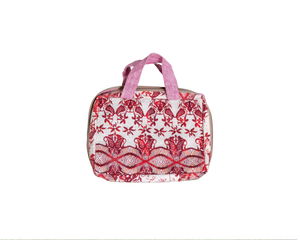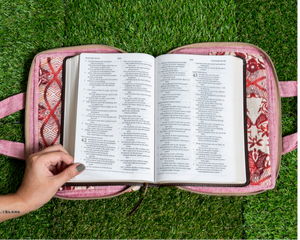 Faithful Journeys Bible Companion
Your word is a lamp for my feet, a light on my path." Psalm 119:105
Description

Introducing Your Essential Companion for Faithful Adventures!

Unlock unparalleled protection and organization with this zippered case, carefully crafted for your iPad, tablet, beloved Bible, and cherished journal. Designed with two interior slots that embrace the front and back covers of your sacred book, every detail is meticulously considered.

But the excellence doesn't stop there. The exterior side pocket provides additional space for your dearest stationery, ensuring all your essentials are within reach—whenever and wherever you go. Transform your journey with this versatile case, meticulously designed to safeguard your most valued possessions, all while infusing a touch of elegance into every moment.
Features
Material: Linen
Fully Lined with 2 internal pockets or slots
Dimensions: 24cm (W) x 18cm (H) x 4 cm (D)
 Handle Length: 25 cm
Handle Drop: 10 cm
Every piece is individually handcrafted. No two pieces are identical. Variations from photo may be expected. All products are made from fabric with a pattern repeat design. This means the design feature on each item will vary.
Care Guide
Machine wash at 30 degrees in a mesh laundry bag.
Machine dry at lowest heat setting or lay flat to air dry.
Delivery
Ready to dispatch in 5 business days.
Free domestic shipping for orders above S$100.
Please view our Shop Policies for any returns and exchanges.